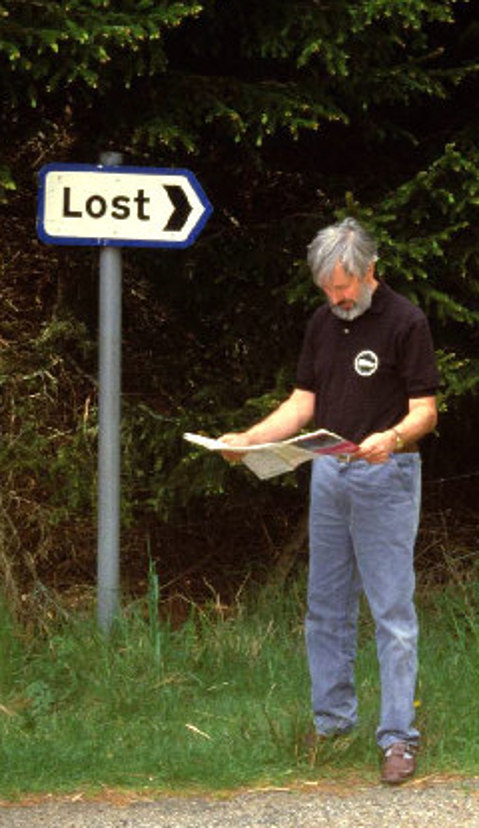 When people search for a product or service or restaurant, they will often include their city and state to ensure they will receive local results. For many industries, Google will recognize the user's intent and display a '3-pack' or '10-pack' of local map results above their standard organic website results. These listings can contain helpful information including the phone number, driving directions and reviews. If your business is dependent on local customers and your listing is missing, you are missing out on a golden opportunity. These searchers are clear in what they're seeking and are in your city – ready to buy.
Local search engine optimization and submission to key directories can help you get to the top of these results.
Currently, a search for 'color copies wilmington nc' looks like this: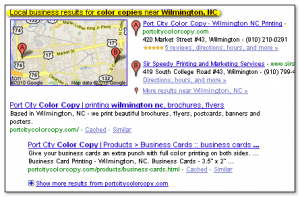 Port City Color Copy is listed at the top of the traditional results, but more importantly is also the first listing in the local results. Though we recommend having a strong website for obvious reasons, it is possible to be listed in Google's local results without a website.
How To Get Started
Do a search like the one shown above in your industry and see if your company is listed. You may have to click the "show more listings in Wilmington, NC…" link. If that doesn't work, try searching for your exact company name. Once found, be sure to 'Claim your listing' by clicking 'More' and then 'Business owner?'. It is imperative that you does this so that A) No one else can modify your business details and B) you can provide accurate information and even enhance your listing with pictures and coupons. A complete profile can help your ranking and more importantly help interested locals find you.