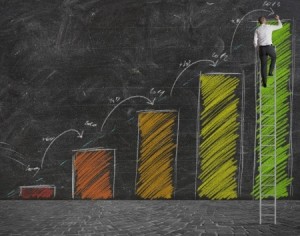 The year end procedures in business – counting, inventory, summarizing, comparing – the bookkeeper in me loves this time of year.  While it may seem early, I have already printed a preliminary year over year comparison Income Statement.
But this year I am trying to explore on a deeper level.  Maybe it is the blessing of mid-life, but I have a more holistic approach and desire to make sure I am becoming the successful person I want to be and not just a successful entrepreneur.
One of my favorite quotes is from Maya Angelou:
Success is liking yourself,

liking what you do,

and liking how you do it.
While I can easily look at the numbers and call 2013 a success, I am looking closer at the growth of ME.  Today I am asking myself these questions:
Do I like who I became to achieve those numbers?
Do I like what I did to accomplish year over year growth?
Do I like how I spent my time in 2013?
Did I learn something new in 2013?
Did I create and experience more happiness and love in 2013?
In the past, I was seduced by looking at the dollars for the year and not looking at myself and what I may have given up or missed in order to achieve what I perceived as "success".  Measuring who I am becoming in the process of growing my business is now my most important Critical Success Factor.  At the end of each day I want to be able to say "I like how I do what I do" and if I can accomplish that, I will become the best of me.